Posts Tagged iphone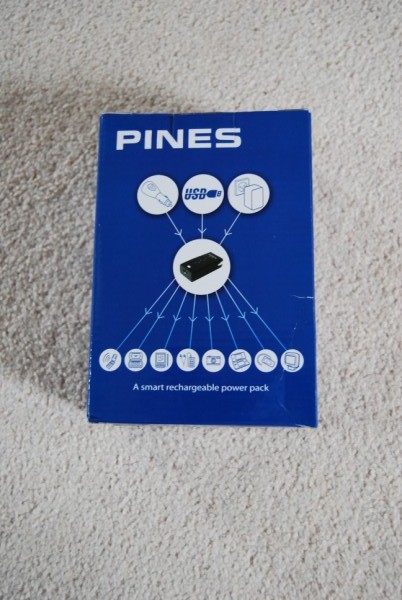 Charging on the Move (PINES USB Rechargeable Backup Battery Pack)
You may have read recently about comparing of battery sizes, capacities and the like when I was looking for a rechargeable battery pack for my phone, I took the advice of @ZuuMediaSwindon and bought the PINES Rechargeable Backup Battery Pack I've now had a chance to use it in anger and at least five people have asked what it is and where I got it from, so here it is! Boxed: It comes with an array of manuals and handy, carry case (about the size of an old style Nintendo DS): Opening it up, for charging the battery you have: A mains charger A car charger A USB charger And charging "tips" for such a variety of things I can't… Continue reading »
Touch Pro 2 – Been and gone on Orange?
You may remember I banged on for months about wanting a Touch Pro and Orange couldn't decide if they were going to get it… Eventually I opted for getting one from Vodafone (SIM free through a colleague). It's a great phone, but has a few quirks and I've been hanging out for the HTC Touch Pro 2. Yep, I'm still resisting the iPhone (much as I use my iPod Touch for loads of things now!) as I have the usual concerns: Will I have listened to music all day and not have enough juice to make a call or check my email. Can't put a spare battery in it. Plus it does mean leaving Orange after almost 15 years as… Continue reading »
A Crack in Crackberry's plan?
The Blackberry has dominated the business world for some years now, as the number one push email system for enterprise users. But it seems that reign might just be coming to an end as HSBC becomes one of the first to switch to the iPhone for 200,000 of their staff! [via omio] Shadowheart psp photo credit: elisfanclub
HTC Touch Pro – Boring Video!
This quite seriously may be the most boring video you've ever watched on Youtube…. buy Hounddog But it has probably just convinced me, exactly why I want a HTC Touch Pro over the iPhone! This video was a texting challenge, set by osmio between the two handsets. Don't get me wrong I still love my SPV M700/Trinity, I just fancy a change! Only last week I was inches away from upgrading to the HTC Diamond whilst on the phone to Orange. It's not that my phone doesn't do almost everything I want it to – I just fancied a new toy with a bit of speed! The HTC Diamond looked perfect barring it's lack of memory card, but that's all… Continue reading »
An iPhone? – Nah!
In answer to Lisa's question! I've looked at these, and although they 're a nice phone (and even nicer with the 3G option) I think I'll give it a miss at the moment… I'm still loving my HTC Trinity, but might be tempted into the HTC Touch Diamond in the not too distant future (I'd be more tempted if it had a memory card slot – actually not just tempted – I'd want one right now!!!). As an aside – check out Lisa's hunt for Harry Potter with her G3 Canadian iPhone in London!