This IS the DROID you have been looking for!
Most people that know me know that I love my mobile phone, and it has to be a good one – simply because I run the business from it!
I rang Orange the other day to enquire what was currently on offer, and as usual they don't have a single phone that interests me… The HTC Touch Pro 2 I did fancy is available, but not as an upgrade. I'm not convinced I want an iPhone as I've got my iPod Touch and it really does lack a keyboard that I need. Even if they had got a phone I'm not sure I'd upgrade because every contract is 18 or 24 months – what happened to 12 month contracts?
Locking in for 24 months on a contract seems ridiculous to me, Orange did tell me that I'd had my current phone for nearly 2 years! I had to ask them what phone they thought I'd got, they were wrong – that one has been in a box for at least a year! Technology changes so quickly that I want a bit more freedom than a 24 month contract.
So I'm in deep discussions with them at the moment about moving to a low contract Business SIM-only probably with 30 day rolling contract for £15 and a huge data bolt-on, from there I can always upgrade with them at any point I choose…
However, to make sure I have a phone I want I've gone SIM Free and ordered the Motorola DROID (yes, I know – for those that know me they'll know I've only just left the company!). So here it is…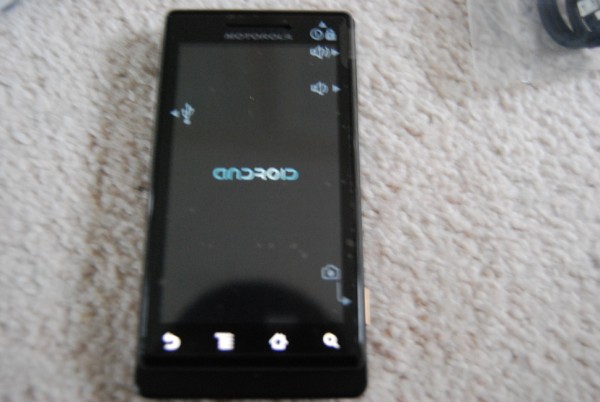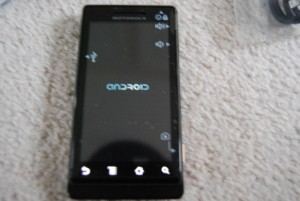 More posts to follow on this subject I'm sure…
This entry was posted on Tuesday, January 26th, 2010 at 7:00 pm and is filed under
Mobile Phones
. You can follow any responses to this entry through the
RSS 2.0
feed.