Posts Tagged instapaper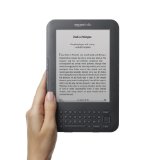 Kindle! Better late than never!
I love a book, actually several books if I'm away for any length of time. You can get lost in a good book (much the same as I can get lost in secondhand bookshops!) so when my wife started hinting about the Amazon Kindle at Christmas I went looking…. We're now a month after Christmas but it's better late than never!